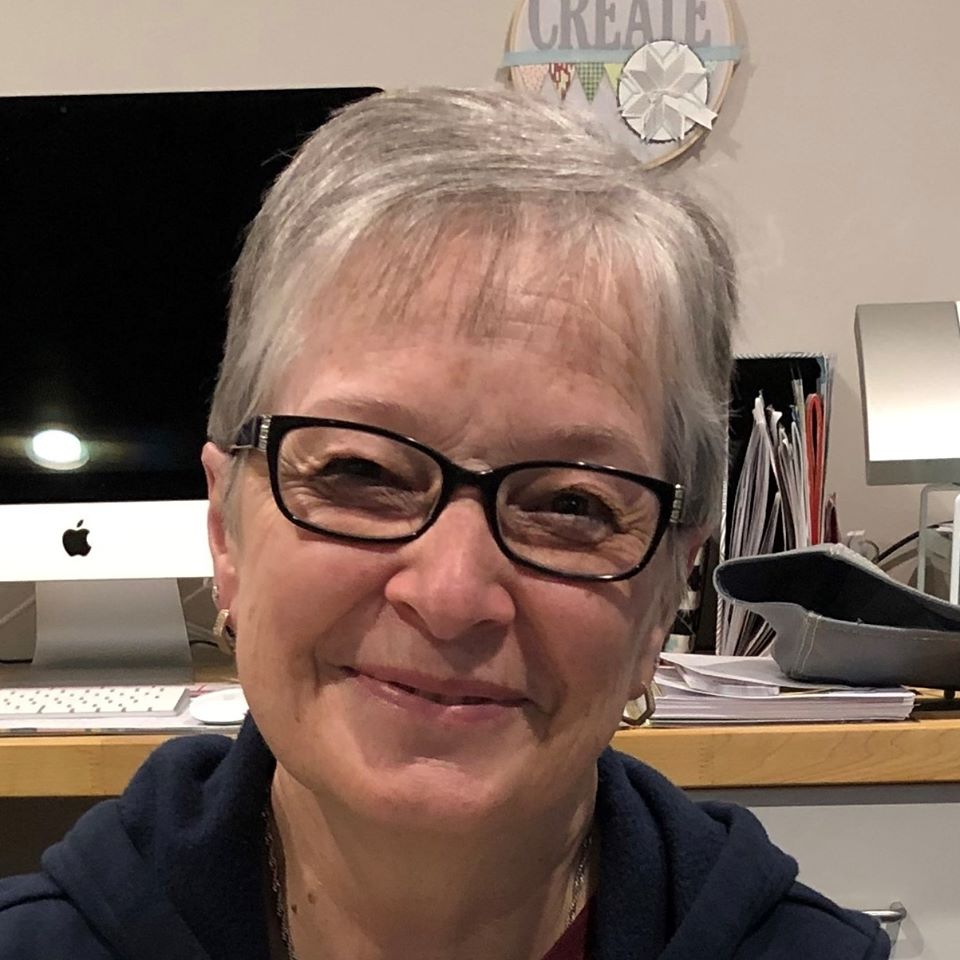 Hi, my name is Donna Powell and I am an Independent Stampin' Up! Demonstrator in Edmonton, Alberta Canada.  I have been a demonstrator for a little over 13 years and I am loving every minute of it.  I originally signed up to get my supplies at a discount and then after a few years my hobby became a business.  I have made so many great friends.  I enjoy  seeing the look on peoples faces when they have finished a card and can't wait to show their friends.  I have also had comments from customers who say they always feel so much better, more relaxed after they have done a class.  If you feel that this is something that you would like to try, feel free to contact me!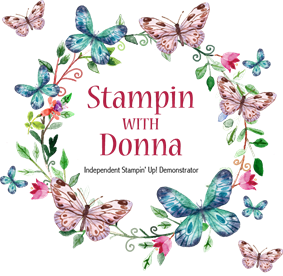 Birthday Wishes
Card


Birthday Wishes



White Cardstock (#159229) - 5 1/2" X 8 1/2" scored at 4 1/4"; scrap for stamping hat




Smoky Slate cardstock (#131202) -

3" X 3

"

s

crap piece for stamping
Whale of a Time Stamp (#152470)


Whale of a time DSP (#152460) - 5 1/4" X 4"; 2 1/4" X 6"; 3/4" X 4"




Shark Frenzy Bundle (#156213)



I























Supplies:
Old Olive Cardstock (#100702) - 8 1/2" X 5 1/2" scored at 4 1/4"
White Cardstock (#159276) - 4" X 4 1/4" (X2); 1/2" scrap for greeting
Soft Suede (#115318) - 4" X 5 1/3"
Copy Paper - 4" X 5 1/4"
Layering Circles (#151770)
Pinewood Plank Embossing Folder (3152320)
Ink:

Early Expresso (#147114); Black Memento (#132708)
Stampin Blends: Pumpkin Pie (#154897); Crumb Cake (#154882); Real Red (#154899)
Instructions:

Take you piece of copy paper and the 3rd smallest layering circle and your Emboss & Cut machine and place the circle die in the top middle and cut your circle and then do the same on the bottom left and then the bottom right. Make sure you leave enough room for around the edges for dimensionals.
Put the copy paper on top of the Soft Suede piece and it should be the same. Using a pencil draw around each circle so you will be able to see where the circles are to be cut out. Now you are going to ink and emboss the Soft Suede.
Using the inside of the top of your embossing folder and your Early Expresso Ink and run the ink pad over the top side of the embossing folder. Place your soft suede piece inside the folder and then run through the Cut & Emboss machine.
Use one of your white 4" X 5 1/4" piece and put your piece of copy paper with the holes on top of your white piece and using a bit of washi tape on the 4 corners tape the 2 together so they do not move. In each hole stamp the head of each chicken. Remove the copy paper and then color the chicks in where needed.
While you are doing the stamping you might as well stamp the inside with your word and any other stamp set you would like to use and also do your envelope and also do the coloring. Now you are ready to assemble the card.
Attach the Soft Suede piece to the white piece you did the stamping on using dimensionals, you will need quite a few. Now you can attach this to the front of the card just using liquid glue, then you can glue your piece inside the card and attach your greeting to the outside of the card.
xx
Today we are doing a Birthday Card using the Hey Chick and the Happy Birthday Chick Bundle!
Supplies:
Hey Chick Bundle (#158628)

Hey Birthday Chick (#158631)

White Cardstock (#159229) - 8 1/2" X 5 1/2"; 5 1/8" X 3 7/8"

Mango Melody (#146989) - 5 1/4" X 4"; scrap of Mango Melody about 3 1/2"

Coastal Cabana (#131297) - scrap about 3 1/2

Playing with Patterns Resin Dots (#152467)

Mini Cut and Emboss Machine (#150673)
Ink:
Memento Black
Blends or Markers - Real Red (#154899); Pumpkin Pie (#154897);Bermuda Bay (#154878); Daffodil Delight (#154883); Soft Suede (#154906); and Crumb Cake (#154882)
Today I want to show you a technique that was around a while ago, and seems to be making a bit of a comeback. This method is a little easier to do and results in a unique look when complete.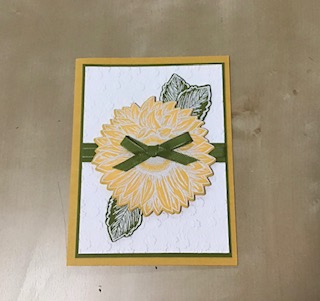 When I saw this stamp set in the New Mini I knew it was going to be my first purchase. My husband is an avid golfer and we have a lot of friends who are golfers also so I knew it would be put to good use.
This calendar holder is so easy to make.
Base - thick Whisper White - 4 3/8" X 10 5/8", score at 2 3/4" and 5 1/2", another white piece 4 1/4" X 2 1/2" for your focal point.
Mat - Night of Navy - 4 X 2 1/2" (X2), 4 X 5 1/4"
Designer Series Paper - 2 3/4" X 3 3/4", 3 3/4" X 2 1/4" (X2)
For the base fold along the 5 1/2" score line and then fold along the 2 3/4" score line, you want to fold that one into the center. It will form a peak and the edge of that will rest up against the calendar.
I used the Blends to color in the golfer and the Tee and Grass are also done with the blends.
Country Club Designer Series Paper #151314
Club House Bundle #153816
Calendar pads available from:
Stampingjustforfun.ca