Get & Go Starter Kit Promotion
The Get & Go Starter Kit promotion is designed to give a brand new Stampin' Up! demonstrator
signing up in the month of September
, additional supplies to help them get started with their first class or craft session right away.
In addition to the already great value you get in choosing your own Starter Kit supplies - you pay only $99 USD / $135 CAD, but get to select $125 USD / $165 CAD worth of products - new recruit will also receive 16 card making packets, 8 each of 2 styles, with all the pieces to make 16 cards, a pack of sparkly Rhinestone Basic Jewels, the 'So Much Love' stamp set, and the 'Queen Anne's Lace' stamp set - all for their first event.
That's an additional value of well over $50 USD / $75 CAD!



You get to put your own customized message here..... "I would love to have you as part of my Stampin' Up! Team. As a demonstrator, you receive a fantastic starter kit that you get to design yourself, great discounts (20% and up) on everything you purchase, commissions on everything you sell, regular team incentives and awards, and so much more....."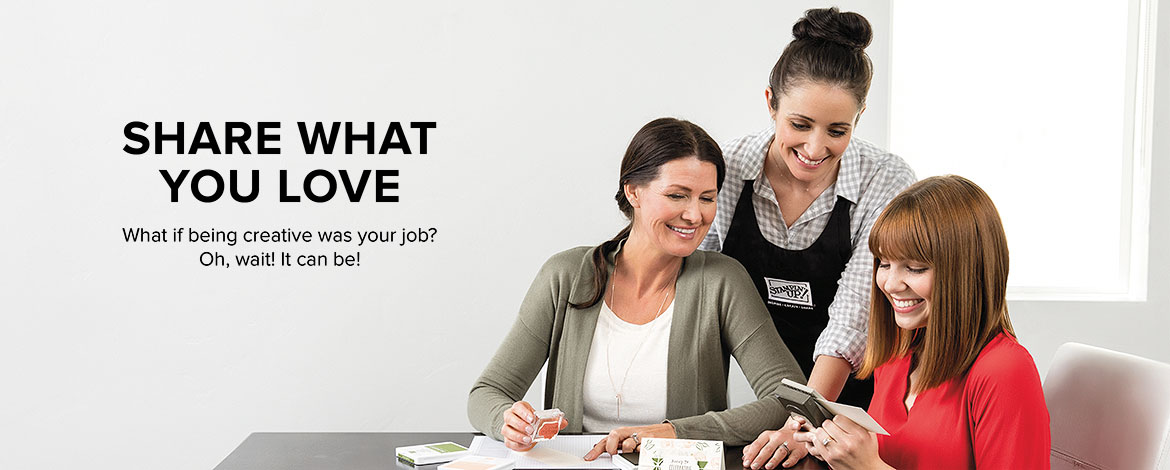 Build your own starter kit with ANY current product you want
$165 worth for just $135 CAD


$125 worth for just $99 US



Get

FREE SHIPPING TO YOUR DOOR

&
PAY NO TAX


TELL ME MORE