Current Starter Kit Promotion - CANADA




It's A Fabulous Time To Join My Team!



New team members already get a FABULOUS DEAL with their customizable Starter Kit,
but that deal is even more special during the month of OCTOBER.

From October 1 to 31, new team members can choose $206 worth of
ANY current catalogue product (Annual or Mini) for only $135

+ Get a free past Paper Pumpkin kit and business supplies
+ Get free shipping + NO TAX! (in most places)
+ all the fun of being part of Stampin' Up! and my team.

Ask me for more details today!





If you are curious to learn more about becoming a demonstrator, part or full time or even a hobbyist demo, then I would love to talk with you about our program. My goal is to have a team of motivated demonstrators/hobbyists and I would love to have you as part of my Stampin' Up! Team.
With the internet and cell phones you don't need to be in the same town or even Province or State as me to be on my team. All it takes to get started is desire, interest and $135 which will provide starter business materials, and you get to pick out $165 worth of products.
As a demonstrator, you receive a fantastic starter kit that you get to design yourself, great discounts (20% and up) on everything you purchase after that, commissions on everything you sell, regular team incentives and awards, and so much more. Drop me an email or call me to get more information today.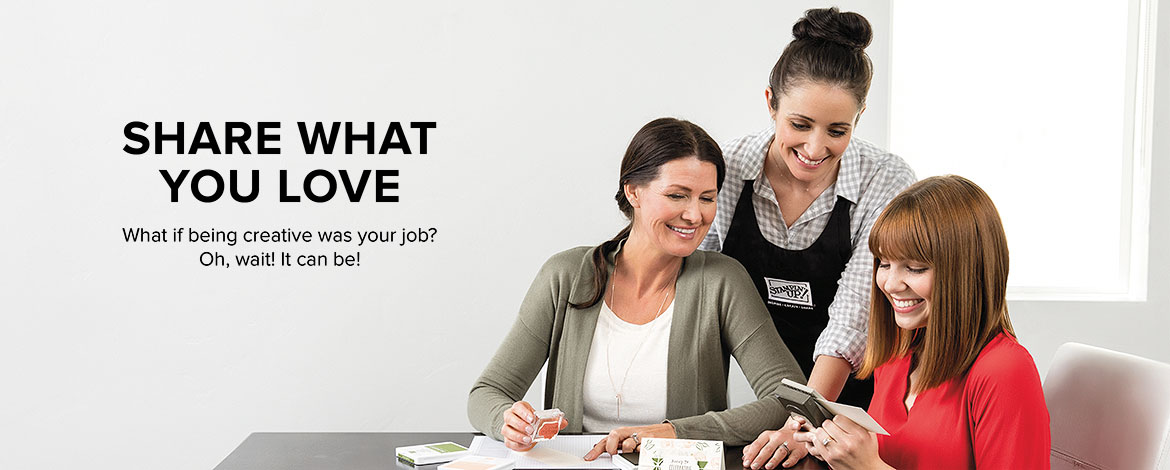 Tell Me More